2018 Law Enforcement Torch Run events
Law Enforcement Torch Run International Conference
November 8 to 10 in Las Vegas, Nevada
LETR members can apply to attend the conference
Attendees will be inspired by great speakers and seminars, share their LETR experiences, and learn about new and fun LETR events
For more information, please contact Charlotte Taylor at ctaylor@specialolympics.bc.ca

Vancouver Giants game with the Delta Police Department
Buy your tickets through the Delta Police Department and a portion of ticket proceeds will support Special Olympics BC
Stay tuned for more details
For more information, please contact Charlotte Taylor at ctaylor@specialolympics.bc.ca
Mission Cycle for a Cause
Event has been postponed. Please check back for more information.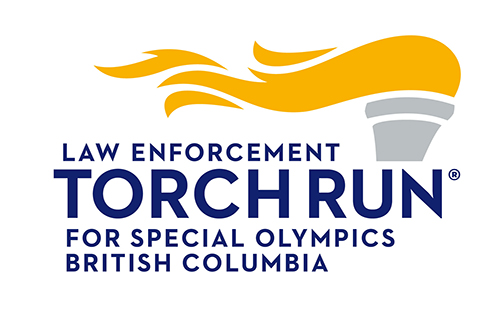 Contact
Charlotte Taylor
Manager, Fund Development & LETR Liaison
Special Olympics BC

Email: ctaylor@specialolympics.bc.ca
Phone: 604.737.3056

Stories
SOBC supporters make big waves at Polar Plunge events
Celebrating a spring and summer of successful fundraising with the BC LETR
World Games Final Leg a joyful, inclusive experience
Fearless Plungers get bold and cold for SOBC
Inspiring fall fundraising with the BC LETR
Law enforcement take to the trails for inspiring Island Torch Runs
Law Enforcement Torch Run sets the pace with SOBC athletes in Lower Mainland communities
First Polar Plunge for SOBC makes a big splash
2014 National Games LETR Final Leg
SOBC athlete Pat Johnson says the Torch Run "makes me happy"
BC LETR leaders recognized for long-term, exceptional service
VPD Sgt. Joanne Wild is hooked on the LETR and SOBC