Polar Plunge
Join us on March 4 for the 2017 Polar Plunge for Special Olympics BC presented by Westminster Savings at Kitsilano Beach. Plungers will be raising funds to bring quality sport training and competition to people with intellectual disabilities, transforming the lives of children and adults through the joy of sport.
Please head to www.plunge4specialolympics.com to register as a team or an individual and encourage your friends, family, colleagues, and classmates to take part and join the fun.
Too chicken to plunge? Send your contact details to plunge@specialolympics.bc.ca to support the 2017 Polar Plunge as a volunteer.
2016 Polar Plunge for SOBC makes a big Splash
The sun shone but the sea was frigid as brave souls got bold and cold at the first-ever Polar Plunge for Special Olympics BC in Vancouver.
The 2016 Polar Plunge drew 90 Plungers to get freezin' for a reason at Kitsilano Beach on March 5. Participants raised more than $30,000 to support SOBC.
The Polar Plunge, staged in partnership with the BC Law Enforcement Torch Run, saw 40 members of the Vancouver, Abbotsford, and West Vancouver police departments, Metro Vancouver Transit Police, and Canada Border Services Agency take the Plunge alongside teams, businesses, and individuals looking for a festive but chilly time.
"Once the teeth stopped chattering, we realized how much fun this was and how much money we were able to raise for Special Olympics," VPD Insp. and BC LETR Executive member Howard Chow said. "The costumes, the hard work from the planning committee, and the support from the public and law enforcement community all contributed to the event's incredible success. Thank you to everyone for taking part. I hope to see everyone shivering beside me at the 2nd annual Polar Plunge!"
2016 Polar Plunge coverage:
The Province, March 5
VPD takes to the sea in first Special Olympics BC Polar Plunge
CKNW, March 5
Police officers take the plunge to raise money for Special Olympics
Abbotsford Police Department, March 7
2016 Polar Plunge for Special Olympics BC
Tyler Bennett, BCIT journalism student, March 5
Vancouver 2016 Polar Plunge featuring BC Lions QB Travis Lulay
Breakfast Television, March 2
Polar Plunge!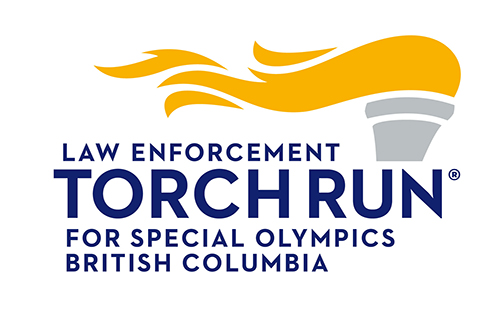 Contact
Charlotte Taylor
Manager, Fund Development & LETR Liaision
Special Olympics BC

Email: ctaylor@specialolympics.bc.ca
Phone: 604.737.3056

Stories
First Polar Plunge for SOBC makes a big splash
2014 National Games LETR Final Leg
SOBC athlete Pat Johnson says the Torch Run "makes me happy"
BC LETR leaders recognized for long-term, exceptional service
VPD Sgt. Joanne Wild is hooked on the LETR and SOBC