LETR Draft an Athlete
Becki Allen joined Special Olympics BC more than 10 years ago and ever since she has committed herself to practicing hard and doing her best in competition. In 2014, Becki competed in her first national competition in rhythmic gymnastics at the Special Olympics Canada 2014 Summer Games in Vancouver.
Becki was one of 79 athletes drafted by the Law Enforcement Torch Run to the National Games. Various law enforcement agencies worked hard year-round to raise funds through events, overtime drives, and personal donations to draft athletes to these Games.
Funds raised through the Draft an Athlete program are used to purchase specialized equipment, support enhanced training, cover travel expenses, and enable our athletes to participate in elevated competitions.
To find out how you can draft local athletes to Games, please contact Charlotte Taylor at 604.737.3056 or ctaylor@specialolympics.bc.ca.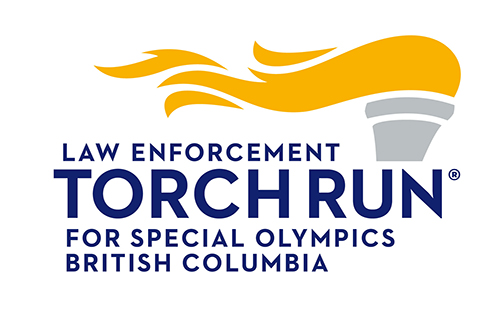 Contact
Charlotte Taylor
Manager, Fund Development & LETR Liaison
Special Olympics BC

Email: ctaylor@specialolympics.bc.ca
Phone: 604.737.3056

Stories
SOBC supporters make big waves at Polar Plunge events
Celebrating a spring and summer of successful fundraising with the BC LETR
World Games Final Leg a joyful, inclusive experience
Fearless Plungers get bold and cold for SOBC
Inspiring fall fundraising with the BC LETR
Law enforcement take to the trails for inspiring Island Torch Runs
Law Enforcement Torch Run sets the pace with SOBC athletes in Lower Mainland communities
First Polar Plunge for SOBC makes a big splash
2014 National Games LETR Final Leg
SOBC athlete Pat Johnson says the Torch Run "makes me happy"
BC LETR leaders recognized for long-term, exceptional service
VPD Sgt. Joanne Wild is hooked on the LETR and SOBC
The LETR is endorsed by