Meet a Law Enforcement Torch Run volunteer: Rick Lucy
Rick Lucy has worn a number of hats in his support of Special Olympics BC, beginning with his more than 20 years of involvement with the Law Enforcement Torch Run for Special Olympics. He is a member of the Law Enforcement Torch Run Council, and he also serves on the Board of Directors of Special Olympics BC.
In July 2009, he chaired the Games Organizing Committee for the Special Olympics BC and Yukon Provincial Summer Games held in Abbotsford. One year later, he joined Team BC as a Mission Staff member for the 2010 Special Olympics Canada Summer Games in London, Ontario.
Beginning in November 2010, Rick assumed the role of Provincial Chair of the Law Enforcement Torch Run. He will also be attending the 2011 Special Olympics World Summer Games in Athens, Greece, as an assistant coach with Team Canada's soccer squad.
Rick is in his 29th year of policing, and is the Deputy Chief Constable of the Operations Division of the Abbotsford Police Department. He has worked a wide variety of administrative and operational policing assignments. He enjoys athletics and is, or has been, involved with coaching a variety of minor sports including lacrosse, basketball and hockey. He has lived in the Lower Mainland his entire life, including the past 25 years in Abbotsford.
Rick Lucy keeping the flame alive in the Law Enforcement Torch Run.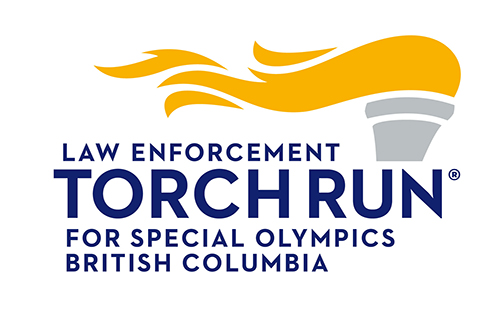 Contact
Charlotte Taylor
Manager, Fund Development & LETR Liaison
Special Olympics BC

Email: ctaylor@specialolympics.bc.ca
Phone: 604.737.3056

Stories
SOBC supporters make big waves at Polar Plunge events
Celebrating a spring and summer of successful fundraising with the BC LETR
World Games Final Leg a joyful, inclusive experience
Fearless Plungers get bold and cold for SOBC
Inspiring fall fundraising with the BC LETR
Law enforcement take to the trails for inspiring Island Torch Runs
Law Enforcement Torch Run sets the pace with SOBC athletes in Lower Mainland communities
First Polar Plunge for SOBC makes a big splash
2014 National Games LETR Final Leg
SOBC athlete Pat Johnson says the Torch Run "makes me happy"
BC LETR leaders recognized for long-term, exceptional service
VPD Sgt. Joanne Wild is hooked on the LETR and SOBC